We accept the following credit cards:



VISA




JCB




MasterCard




Amex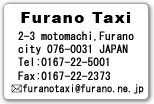 Top < English Top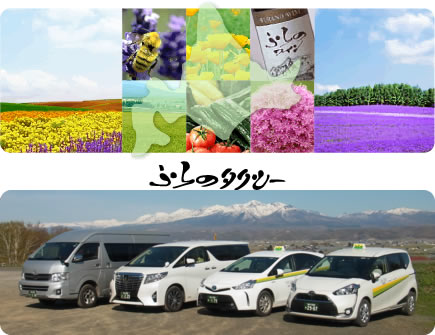 Because Furano is located in the very center of Hokkaido,
it is also known as the "Bellybutton Town".
There are peaceful fields of lavender and wheat,
and you can enjoy delicious wine and fresh vegetables.

Because of its great natural beauty,
two hit TV series were filmed in Furano.
Furano is also home to a number of exciting activities
such as skiing, mountain climbing, and rafting.

At Furano Taxi, we hope to help you enjoy your time in Furano to the fullest.

From April 1, 2022, business hours will be from 6:00 to 25:00.